Helpful Links 2
Helpful links 2
The following is a list useful links. If you wish to be added to this list, please send me an e-mail at hearingaidman1@yahoo.com.
Sites and Links.
On line college resources.
Help fpr deaf and hearing impaired students.
Resources for students with disabilities.
www.caring.com is a site that helps in finding care for seniors.
Information cincerning financial help for care for seniors.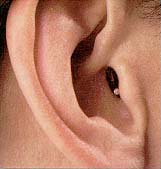 Helpful Links
One of the most visited hubs on the Internet, reaching one out of every two Web users.
With over half a million sites, divided into more than 25,000 categories, Yahoo! is both browseable and searchable.
GO Network is a new brand that brings together the very best of the Internet in one, easy-to-use place.
Have Fun!